Salmon Evolution AS has exercised its right to acquire the property at Indre Harøy in Fræna local authority in order to develop a land-based salmon farm. The industrial site is owned today by Fræna local authority, and is partly a quarry and undeveloped land zoned for commercial development.
"This is an important milestone, and fully in line with our timetable for realising Europe's largest land-based fish farm," says Kristofer Reiten, chair of Salmon Evolution. "The development will also help to strengthen the region."
He describes the strategic and structural conditions as optimal for developing a land-based aquaculture facility.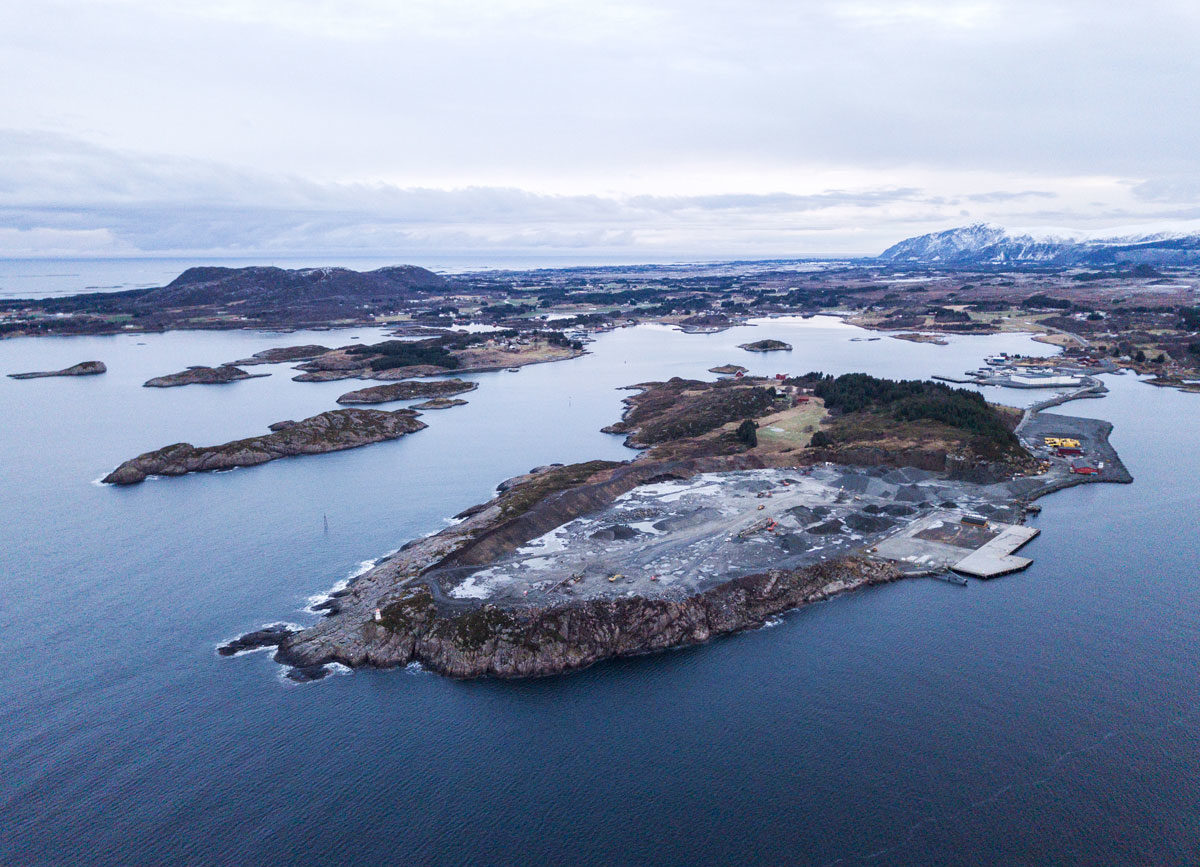 Indre Harøy in Fræna local authority. Photo: Vasco Pinhol
"We have unlimited access to clean and fresh seawater, adequate electricity supplies, our own deepwater quay and opportunities for expansion and growth. In addition, we are optimally positioned in terms of distance to market."
Fræna council has followed Salmon Evolution's work on developing land-based fish farming at Indre Harøy with great interest.
"It's very gratifying that the company is now ready to take the next step," says Anders Skipenes, chief administrative officer at the local authority.
"Salmon Evolution's project at Indre Harøy will make an important contribution to building a national powerhouse for seafood production. The new Hustadvika local authority could scarcely have got off to a better start in terms of forward-looking industrial development."
Contacts
Kristofer Reiten
Chair, Salmon Evolution AS
Mobile  +47 482 65 410
E-mail   kris@vikomar.no
Anders Skipenes
Chief administrative officer
Fræna local authority
E-mail  anders.skipenes@frana.kommune.no