After its first share issue, Salmon Evolution is rigging up its organisation for further development. The innovation company has entered a phase of recruiting personnel for several key positions.
Ingjarl Skarvøy, one of the founders, has led the company in the initial phase and will now take over as COO in order to take care of and ensure quality on the operational side. He will head the organisation until the new CEO takes office.
"I think it's natural for me to take responsibility for building up the operational part of Salmon Evolution," says Skarvøy. "That's where I have my leading-edge expertise."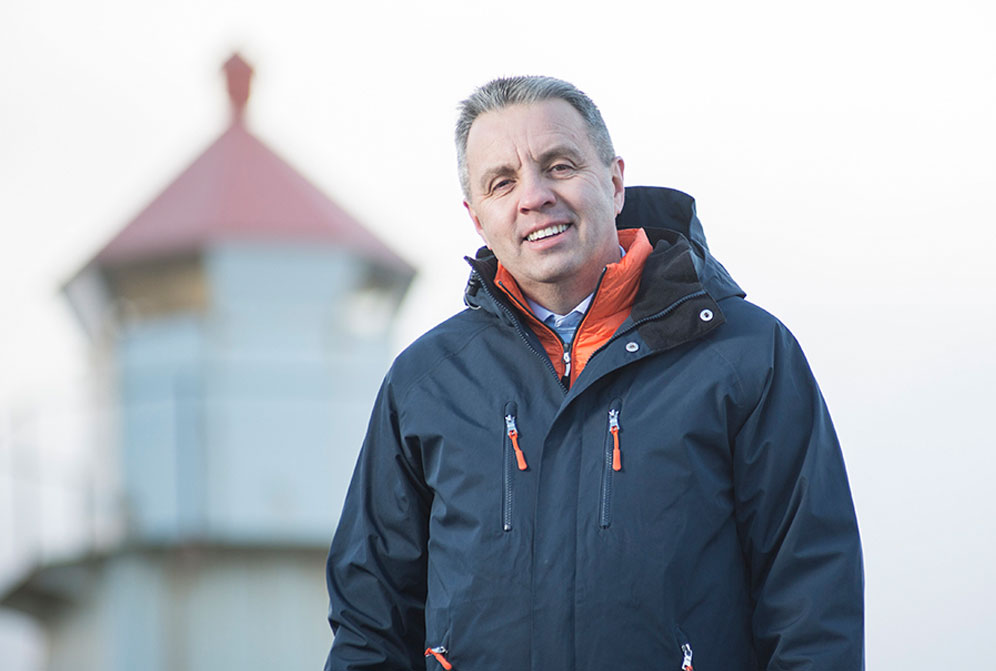 Ingjarl Skarvøy. Photo: Vasco Pinhol.
The job of CFO has now been advertised, and the work of creating a profile for the person to take on the CEO role is well under way. Salmon Evolution will also be announcing appointments to other key positions in the near future.
"Producing salmon on land is about making technology choices which provide the most stable production environment possible for the fish," says chair Kristofer  Reiten. "We're therefore very pleased that Skarvøy will be taking on the key role as COO."
Contact information
Kristofer Reiten
Chair, Salmon Evolution AS
Mobile  +47 482 65 410
Mail   kris@vikomar.no
Ingjarl Skarvøy
General manager
Mobile  +47 90 11 68 03
Mail   ingjarl@salmone.no