EXTENDING THE OCEAN POTENTIAL™
Salmon Evolution® is a Norwegian salmon farming company. We are extending the ocean potential™ through transferring the best conditions offered by the sea to farm fish on land. By 2032, our total annual land-based production capacity for salmon will be 100 000 tonnes worldwide. That corresponds to 345 million meals of sustainable protein a year.
Taking the seafood industry into the future
Salmon Evolution was founded in 2017 by a group of visionary pioneers with long experience from the seafood industry. Their vision was ambitious – they wanted to develop a concept with the potential to become a beacon for sustainable salmon farming.
Today, we are well on our way to living this vision by securing proof of concept for our innovative technology in Norway. Controlled growth conditions allow us to eliminate the challenges associated with conventional fish farming. And, most importantly, we improve fish welfare while reducing the impact on our shared planet.
This results in a quality the world has never seen before – the new standard of salmon. 
Delicious and healthy, and responsibly raised salmon on land in fresh Norwegian seawater.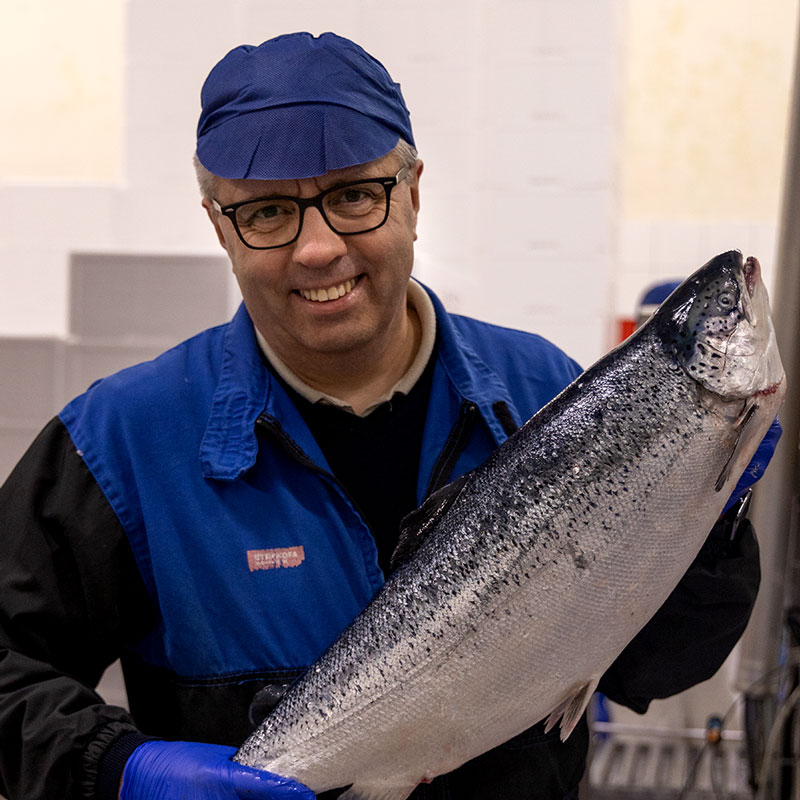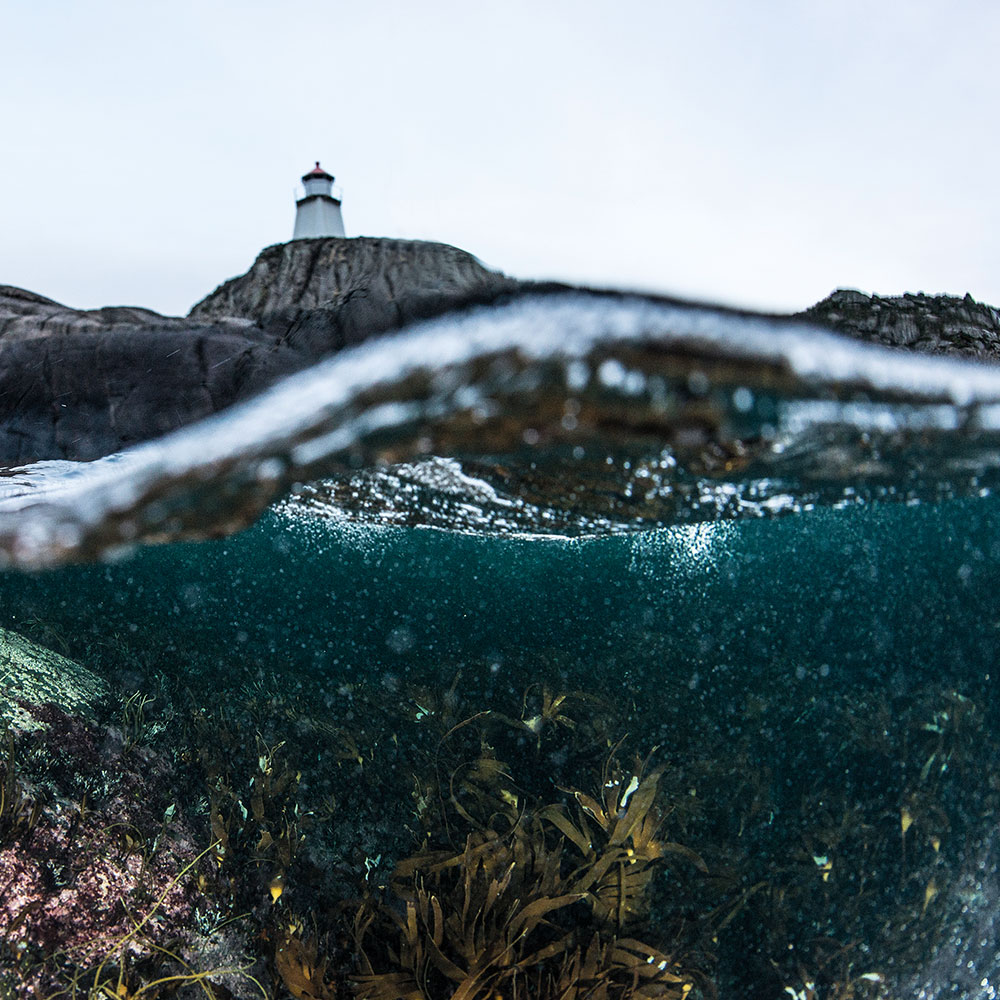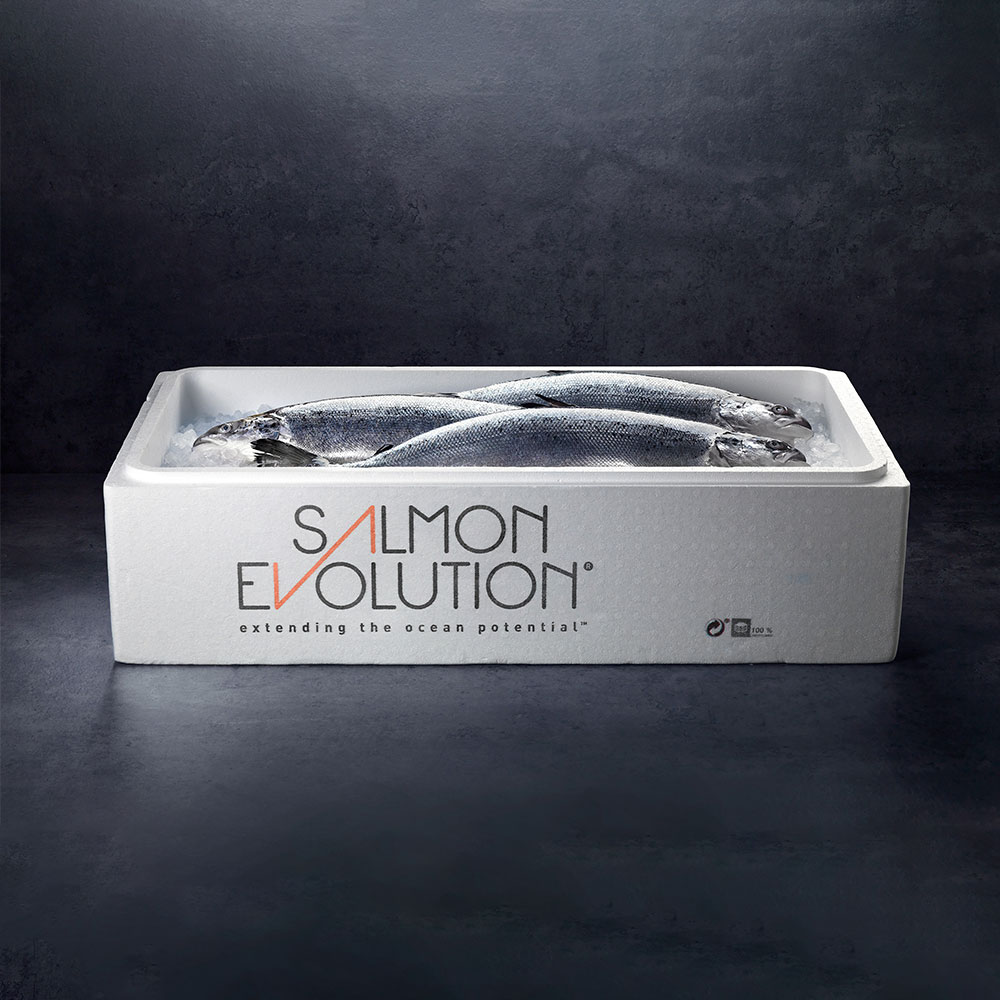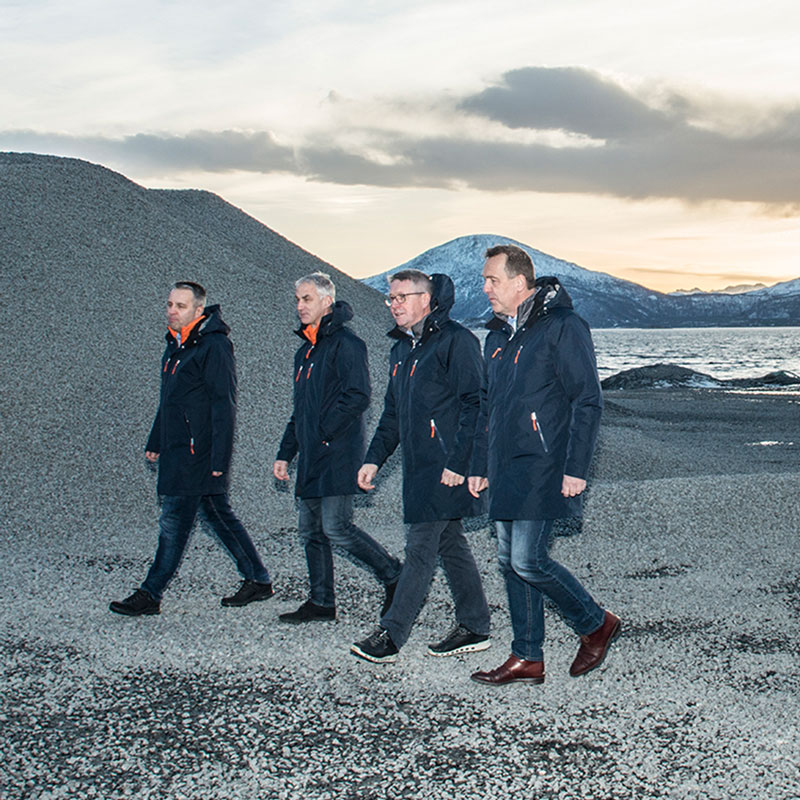 2017
Salmon Evolution® founded
2019
Acquisition of production site at Indre Harøy
2021
Listing on the Oslo Stock Exchange
2022
First smolt release at Indre Harøy
2018
Awarded a licence to farm fish on land by Møre og Romsdal county council
2020
Construction starts at Indre Harøy
2021
Acquisition of smolt producer Kraft Laks in Dale, Norway
2022
First slaughter of self-produced salmon
Salmon Evolution has always had global ambitions, and we are now working to extend our potential to new regions.
Together with our joint venture partner, seafood giant Dongwon Industries, we will develop, construct and operate land-based salmon farming facilities in South Korea based on the very same principles as in Norway.
We have also initiated a process aimed at establishing a land-based salmon farming operation in North America.
In this way, we will reach our goal of producing 100 000 tonnes of fish annually by 2032, bringing high-quality and responsibly-farmed salmon closer to our customers.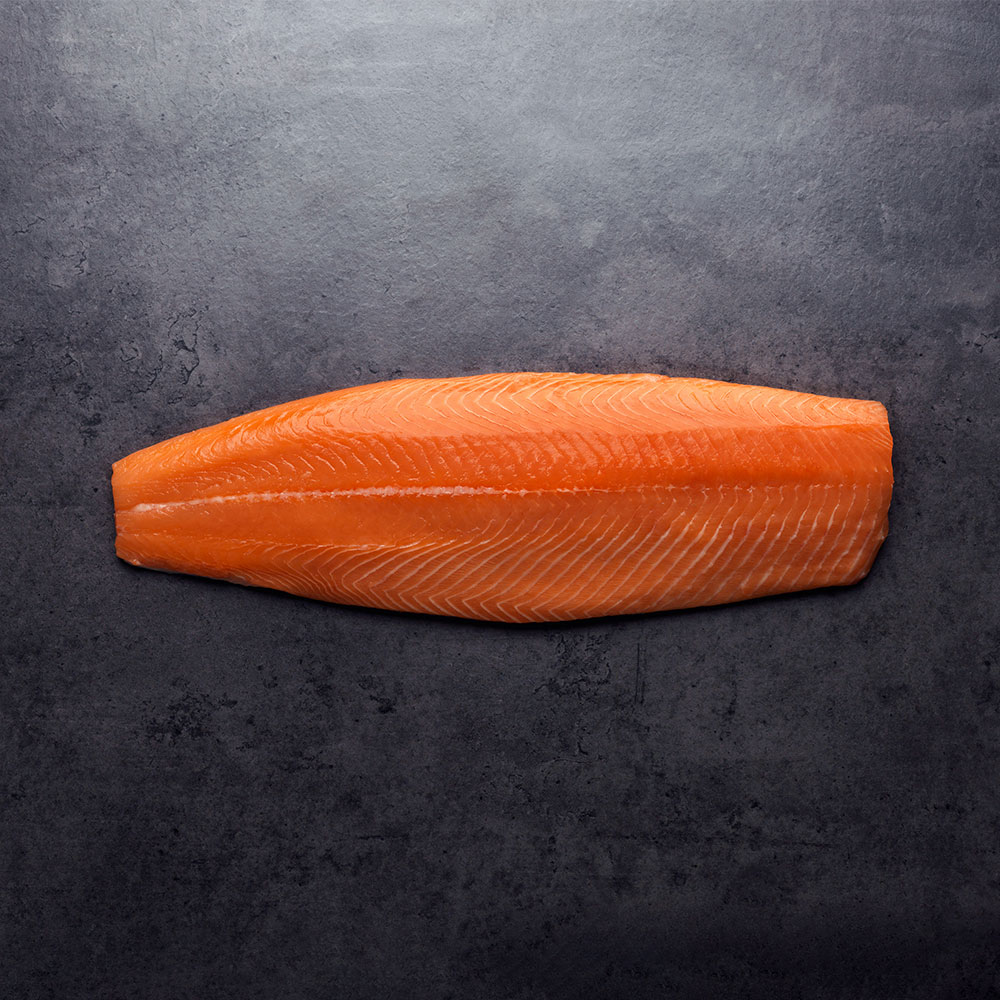 Since our establishment, we have experienced strong growth and development, and have passed a long series of milestones.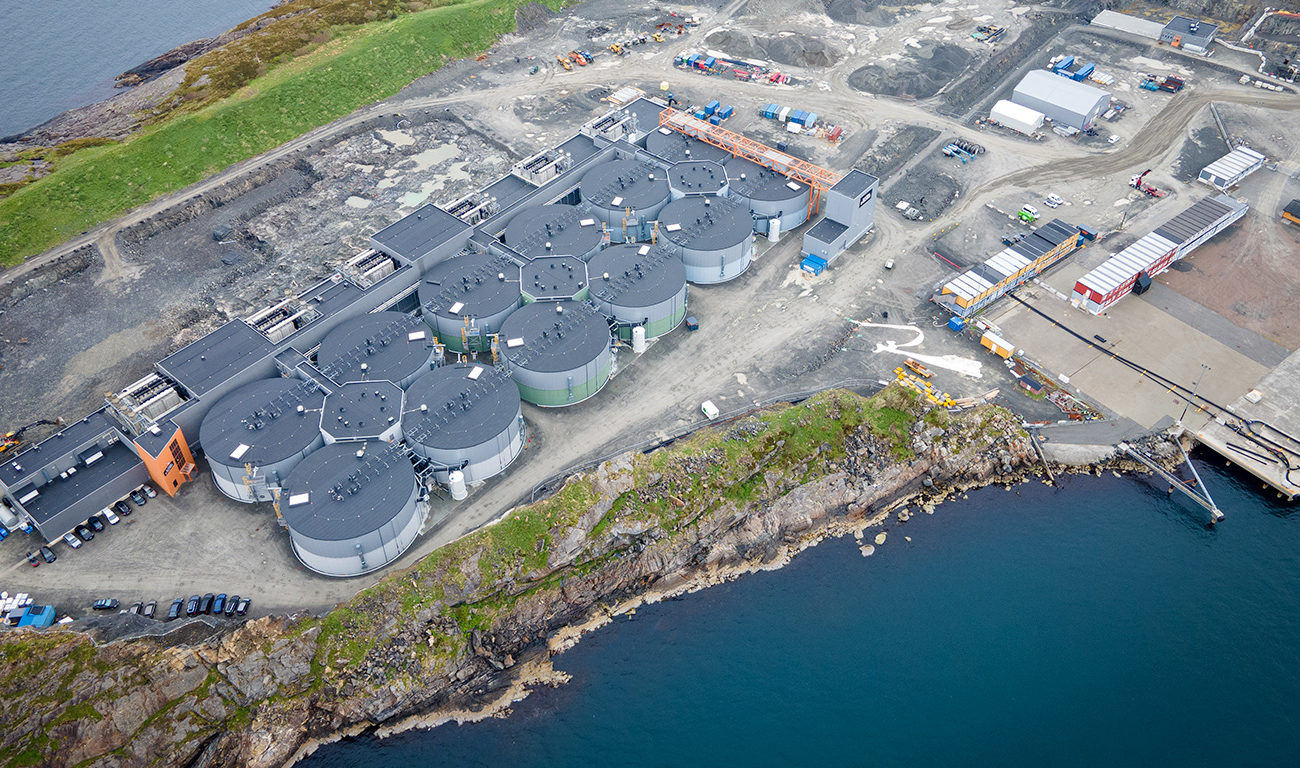 Salmon Evolution ASA has entered into contracts with Artec Aqua and HENT for phase 2 at Indre Harøy
The project will be split into two parts, with HENT taking responsibility for civil design and construction, and Artec Aqua for design, construction and commissioning of the process facility.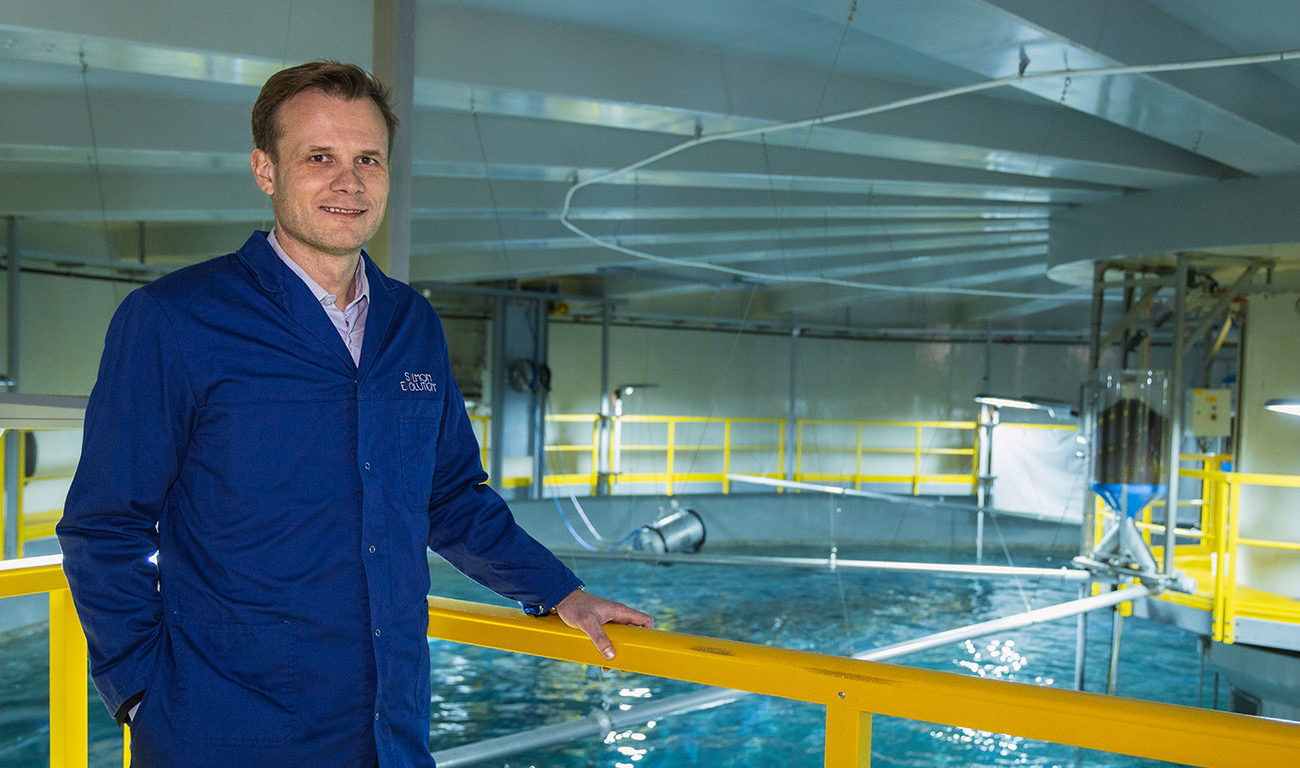 Trond Håkon Schaug-Pettersen appointed as CEO
Schaug-Pettersen started as CFO of Salmon Evolution in October 2020 and has since October 2022 also held the position as interim CEO.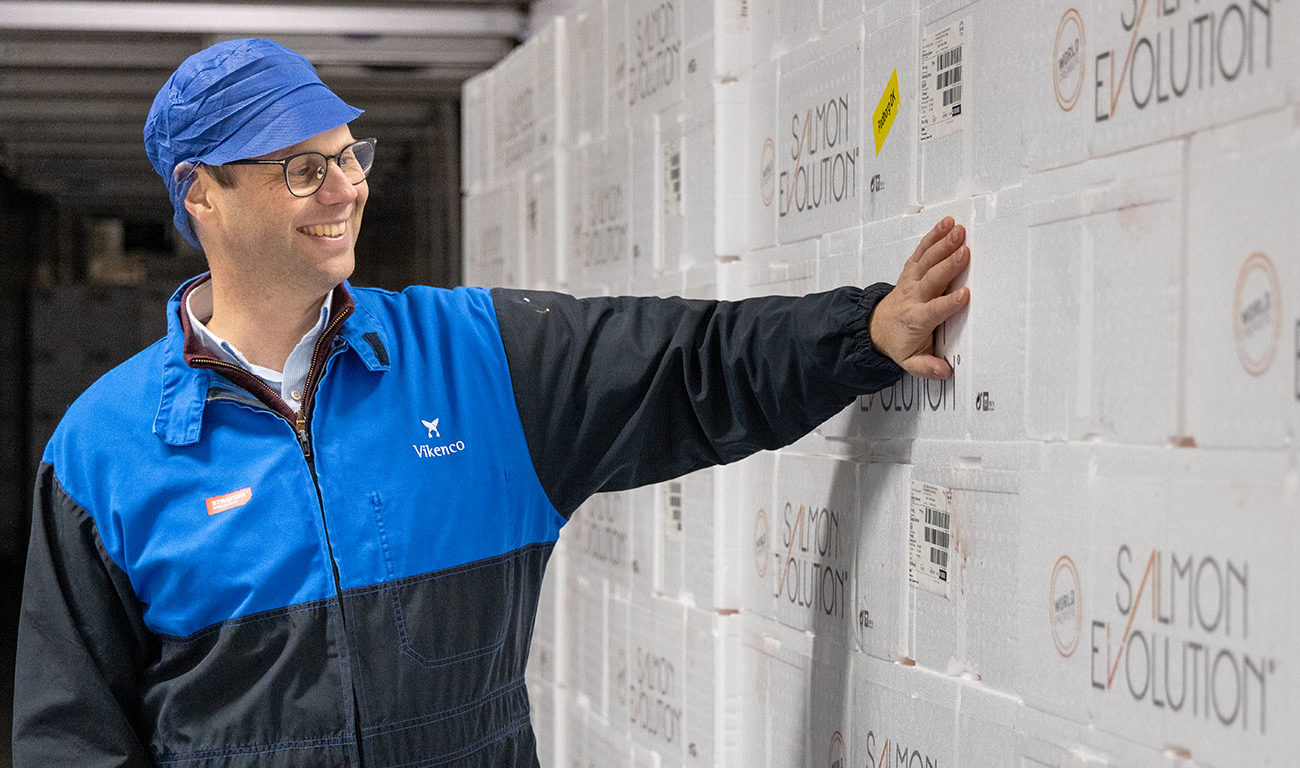 Market launch
After seven months of excellent growth and biological performance, Salmon Evolution is harvesting its first salmon and introducing them to the market.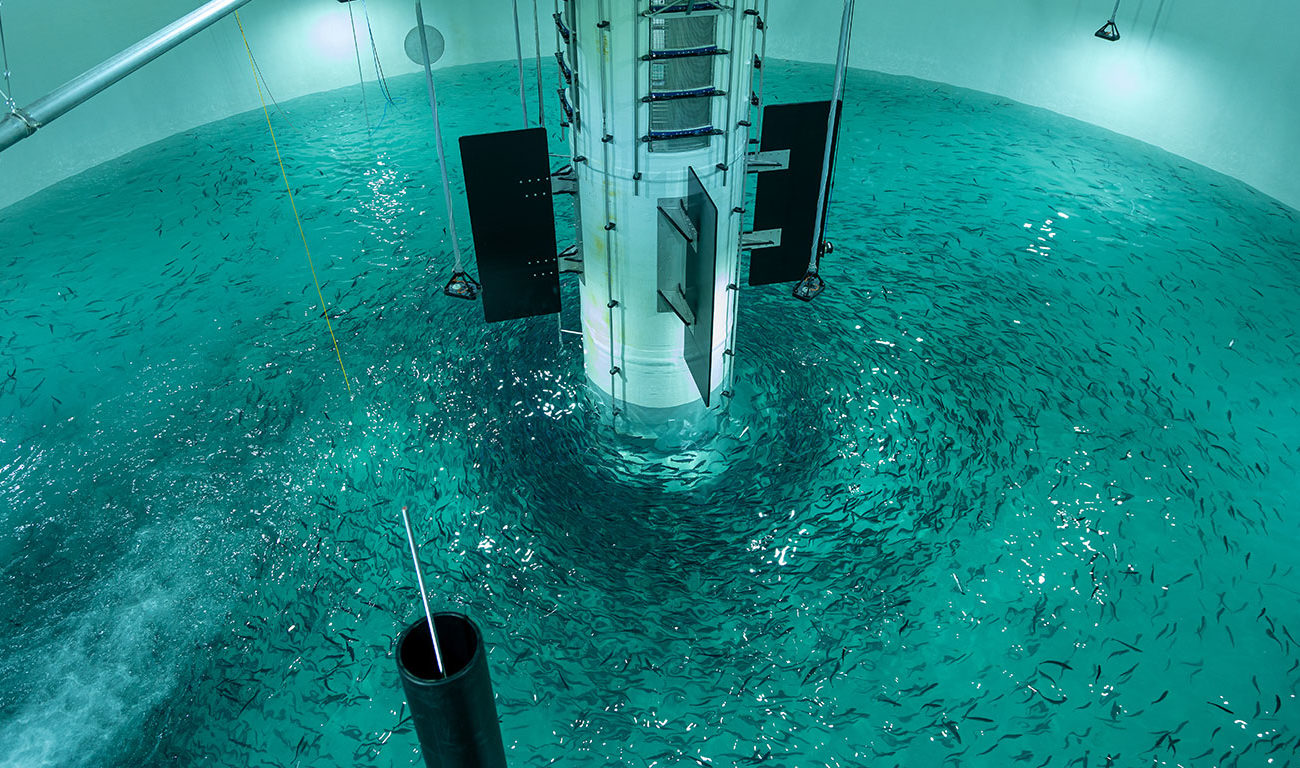 The first smolt release at Indre Harøy 
Saturday 26 March 2022, about 100,000 smolt was released with an average weight of around 300 grams. The smolt was supplied by Kraft Laks, Salmon Evolution's in-house smolt facility. 
"Since we started construction back in May 2020, this is the moment that we all have been waiting for", says Håkon André Berg, CEO of Salmon Evolution.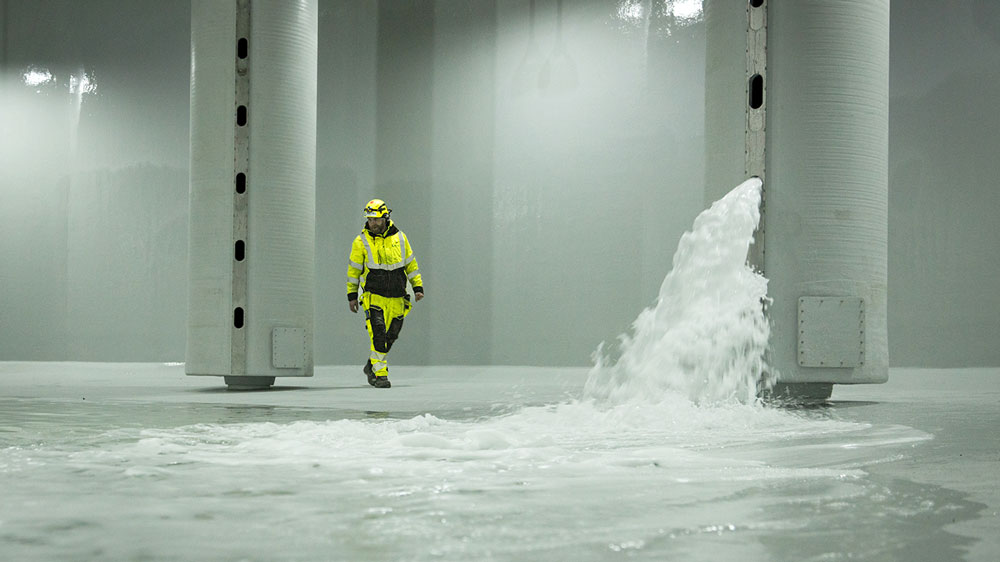 Important milestone – we have brought the ocean ashore 
Five million litres of crystal-clear seawater flowed from a depth of 95 metres into the test tank.
Taken from the open sea off Hustadvika, this inflow had a temperature of 8°C.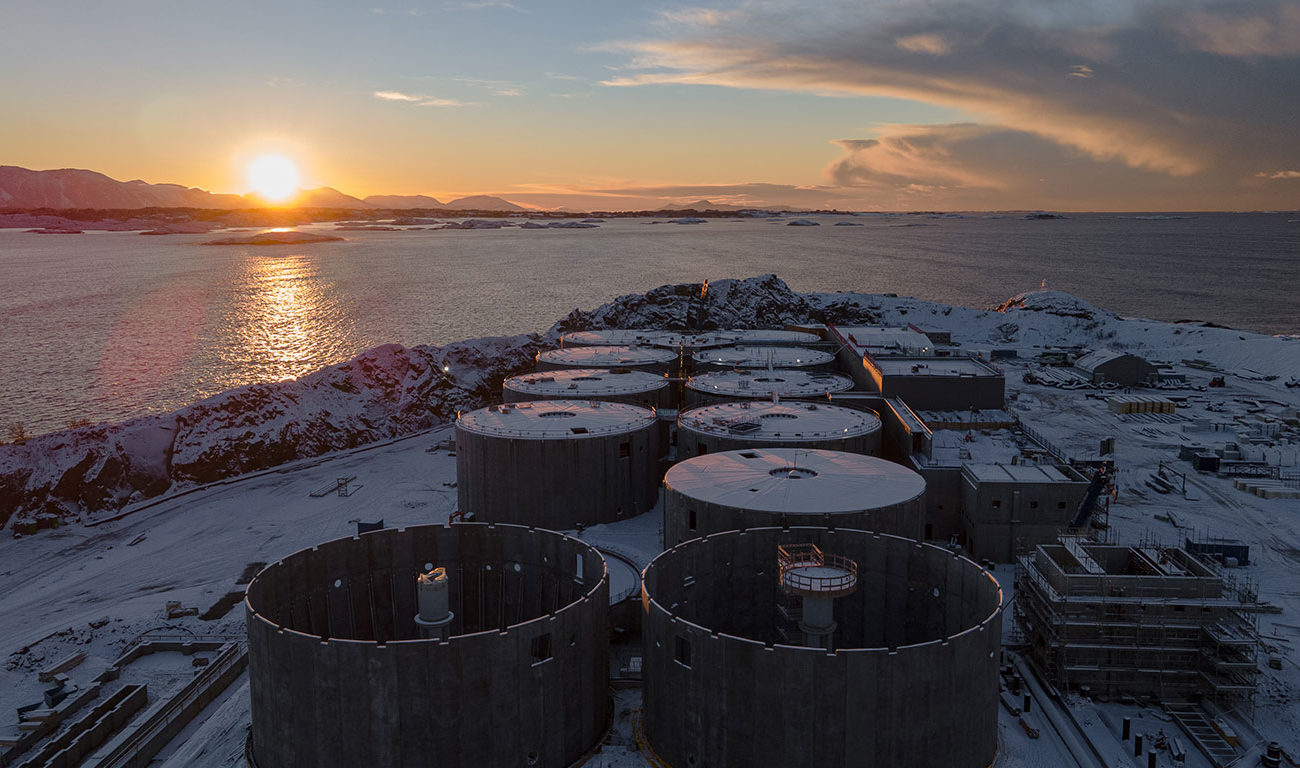 Green power purchase agreement (PPA) with Statkraft
We have entered into a fully green physical power supply agreement with Statkraft, Europe's largest generator of renewable energy. Wholly owned by the Norwegian state, Statkraft is Norway's largest supplier of electricity to power-intensive industry.
Through this agreement, we will be guaranteed fully renewable energy for our land-based salmon farm at Indre Harøy. The electricity will be sourced from Statkraft's hydropower plant at Grytten in Rauma local authority, only about 60 kilometres from Indre Harøy.
Strategic partnership agreement with Cargill
Under the agreement, Cargill will supply 100 per cent of our feed volumes for the Indre Harøy facility, which is scheduled to commence production in March 2022.
Cargill has further committed to allocating significant resources and R&D capacity to develop sustainable feed solutions tailored to our operational targets, which include high biological performance and premium product quality.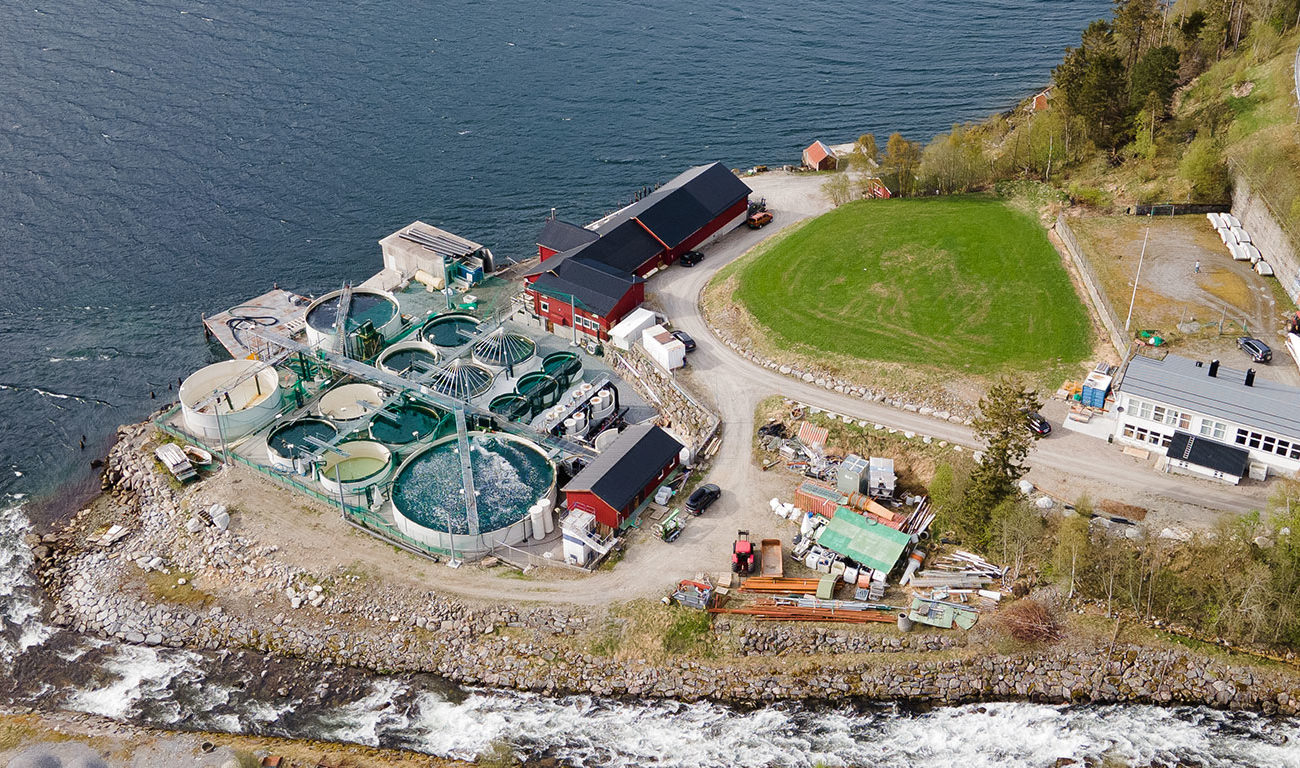 Acquisition of smolt producer Kraft Laks
In August 2021, we acquired 100 per cent of the shares in Kraft Laks AS, a family-owned smolt producer located at Dalsfjorden in Volda local authority.
This company has an annual production of around 1.8 million smolt, but holds a licence to produce up to five million smolt per annum subject to certain conditions.
The parties have identified significant expansion opportunities for the facility which, if realised, are also expected to cover our smolt requirements for at least phase two of the Indre Harøy development on the basis of current plans.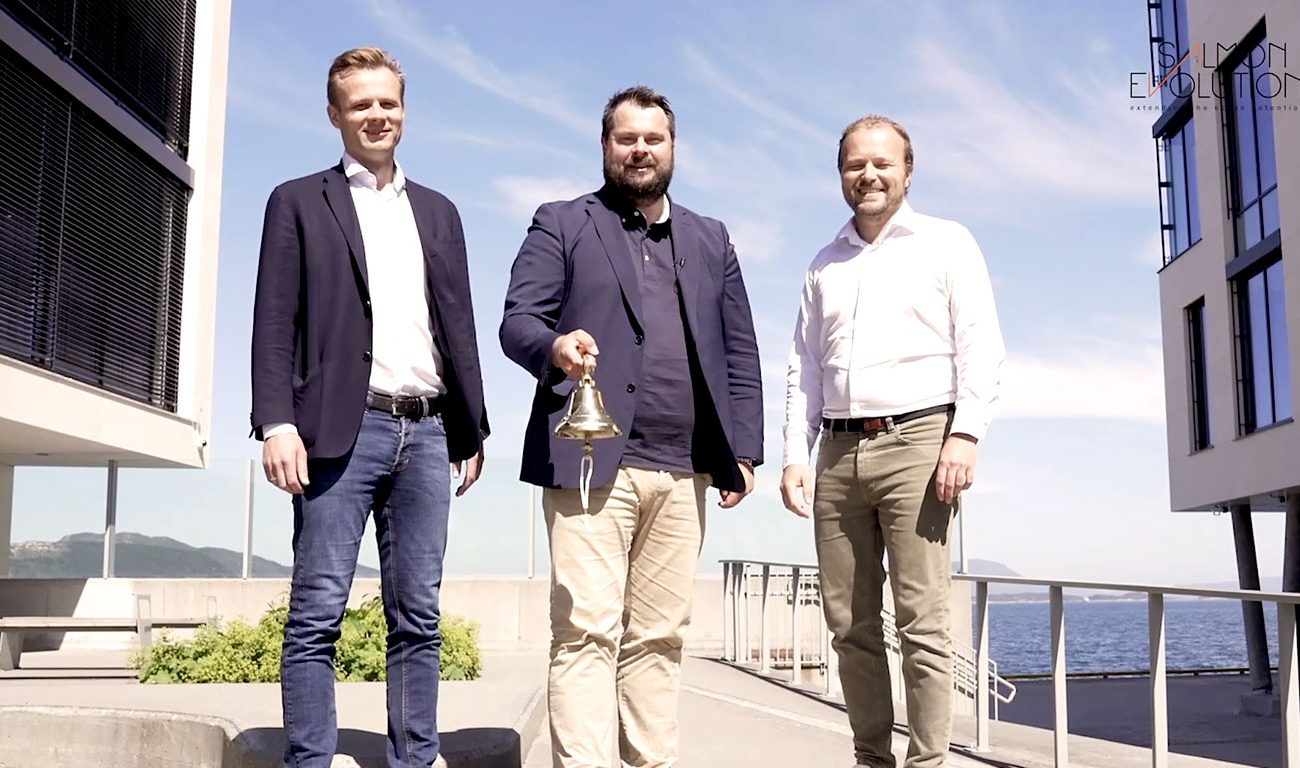 We are listed on the Oslo Stock Exchange
The Oslo Stock Exchange (Oslo Børs) approved our application to transfer our listing from Euronext Growth (Oslo). The first day of trading for our shares on the Oslo exchange was Friday 9 July 2021. This listing marks a new chapter in our history, and provides opportunities to secure an even broader investor base, greater liquidity for our shares, and increased overall profiling of our company. We would like to thank the Oslo Stock Exchange, our shareholders, banks, partners, employees and suppliers for the strong support they have shown us.
Fully funded phase 1 – NOK 500 million private placement a success
Our private placement attracted strong interest from Norwegian, Nordic and international high-quality institutional investors, and was significantly oversubscribed. We have fully financed the first construction phase at Indre Harøy, as well as our involvement with Dongwon Industries in South Korea.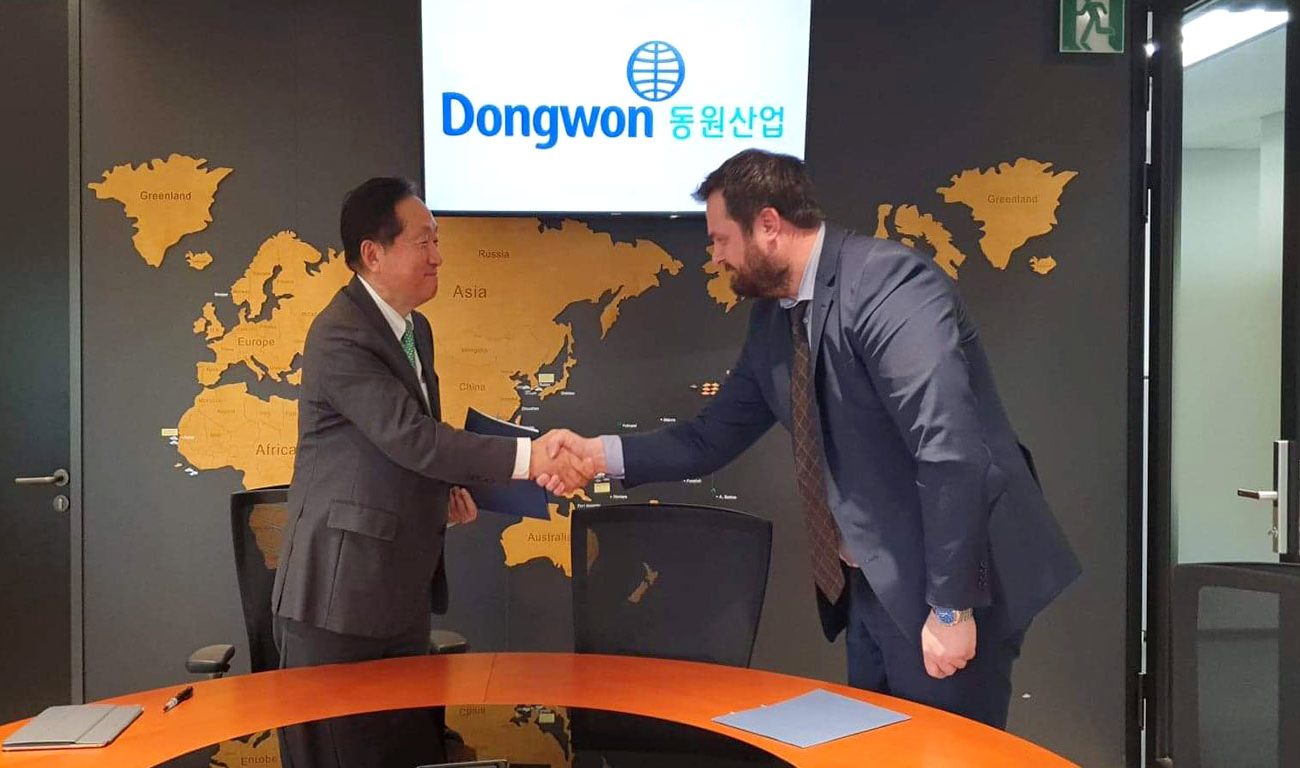 Joint venture term sheet with Dongwon Industries
The joint venture term sheet agreed with Dongwon Industries, a leading seafood company based in South Korea, has determined that the venture is to be named K Smart Farming (K Smart). Its purpose is to develop, construct and operate a land-based salmon farming facility with an annual capacity of 20 000 tonnes live weight equivalent (LWE) in South Korea using Salmon Evolution's hybrid flow-through technology (HFS), including necessary upstream and downstream facilities and operations.
NOK 96.8 million funding commitment from Enova
The funding support from Enova relates to the ongoing construction of our fish farm at Indre Harøy. "With this support, Enova is contributing to our realisation of tomorrow's solutions for salmon farming," says CEO Håkon A Berg. "Our strategy of establishing a significant low-emission salmon production on land remains unchanged."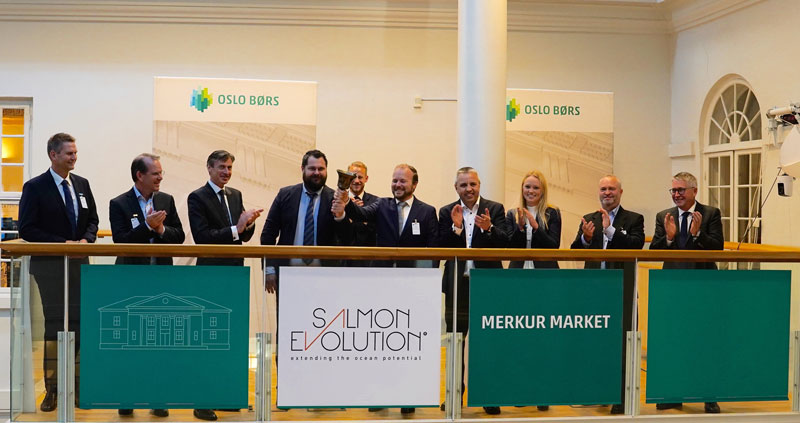 Merkur Market (Euronext Growth)
Following a successful share issue, where Salmon Evolution Holding AS raised NOK 500 million, our share received a listing on Oslo's Merkur Market (Euronext Growth) on 18 September 2020. The issue aroused considerable interest among Norwegian, Nordic and international institutional investors. 
NOK 500 million private placement a success
Our private placement attracted very strong interest from high-quality Norwegian, Nordic and international institutional investors. Excluding shares pre-allocated to cornerstone investors, the issue was more than nine times oversubscribed. 
Group structure established
A reorganisation was implemented in July and August 2020, whereby Salmon Evolution AS became part of a group structure as a wholly owned subsidiary of Salmon Evolution Holding AS.
We entered into an investment agreement in July 2020 with South Korea's Dongwon Industries, one of the world's leading seafood companies. Dongwon would invest NOK 50 million for a minority shareholding in our company.
The two of us plan to establish a partnership aimed at building a fish farm on land in South Korea, utilising the technology developed for our Norwegian facility by Artec Aqua. We will also jointly assess future opportunities for scaling similar projects in other Asian markets as well as in North America.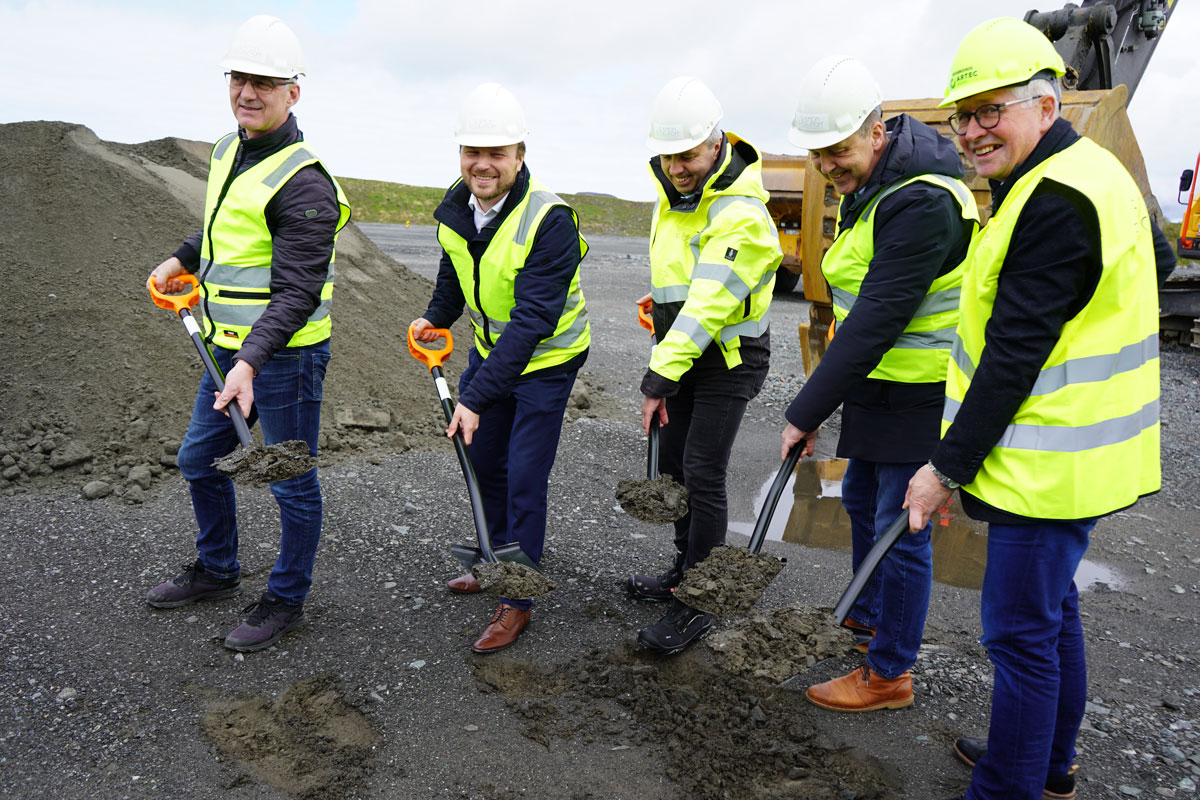 Construction starts
Construction of the facility at Indre Harøy in Hustadvika local authority kicked off on 19 May 2020. This marked the start to the first of three phases for one of Europe's largest fish farms on land. The first phase is designed to provide an annual roundweight capacity of 9 000 tonnes of fish, while the completed farm will be able to produce 36 000 annual tonnes.
Capital expansion through new and existing owners

 
In March 2020, we raised a further NOK 258 million through another private placement where new and existing industrial owners made a continued commitment to our industrial project for fish farming on land.
While the existing shareholders put up a further NOK 107 million, Ronja Capital became the largest of the new investors. Tore A Tønseth, Ronja Capital's investment vice president, was elected as our new chair.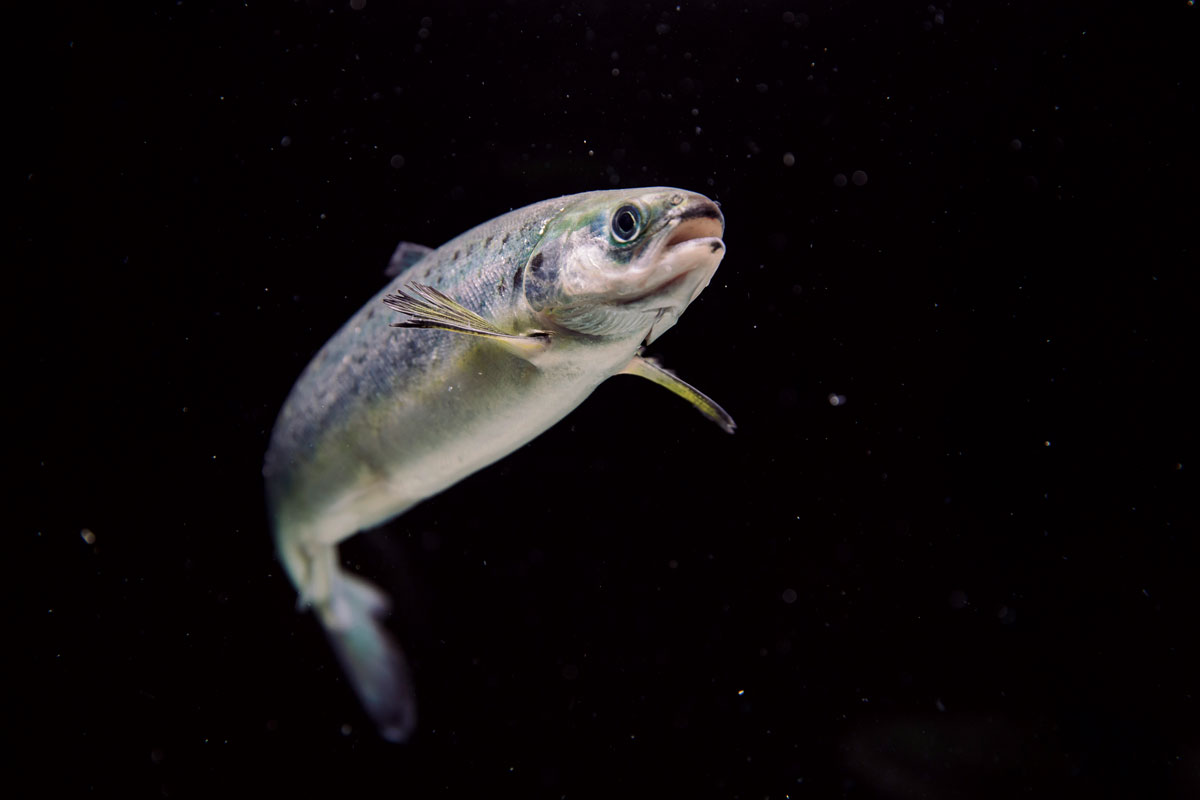 Licence to produce smolts
On 19 November 2019, Møre og Romsdal county council approved our application for a licence to produce 7.5 million smolts per annum. That ensures us a year-round supply.
Acquired site at Indre Harøy
On 27 March 2019, we exercised our right to buy the Indre Harøy site. This land, partly occupied by a rock-crushing plant and otherwise undeveloped, was designated for industrial use and belonged at the time to Fræna local authority.
Secured capital and industrially strong ownership
We raised NOK 50 million through a private placement in January 2019. This capital meant the phase up to the next share issue had been fully funded, and it could be used in part to design the first construction stage, develop the organisation and recruit key personnel.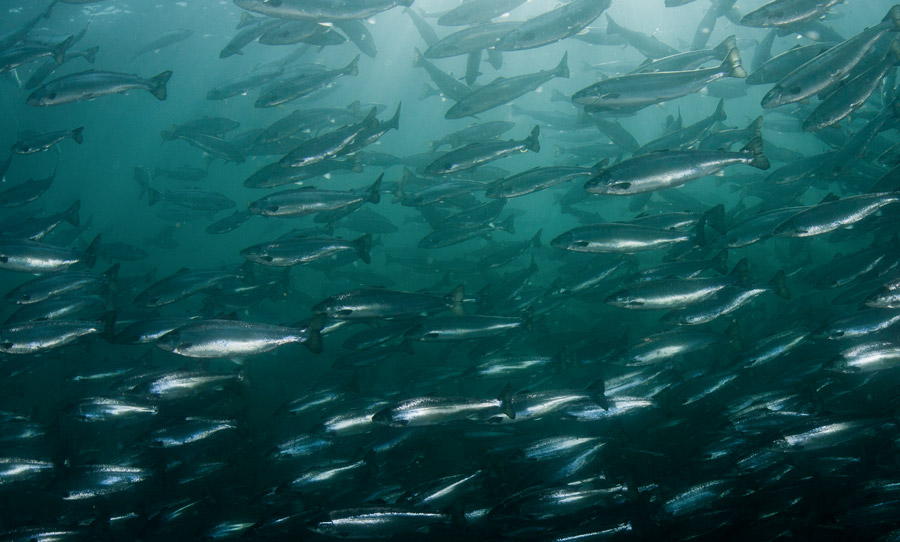 Licence to farm fish on land
In July 2018, Møre og Romsdal county council awarded us a licence for the Indre Harøy facility. This permits a maximum standing biomass of 13 300 tonnes of salmon and an annual output of 36 000 tonnes. That corresponds to more than 100 million salmon portions per year.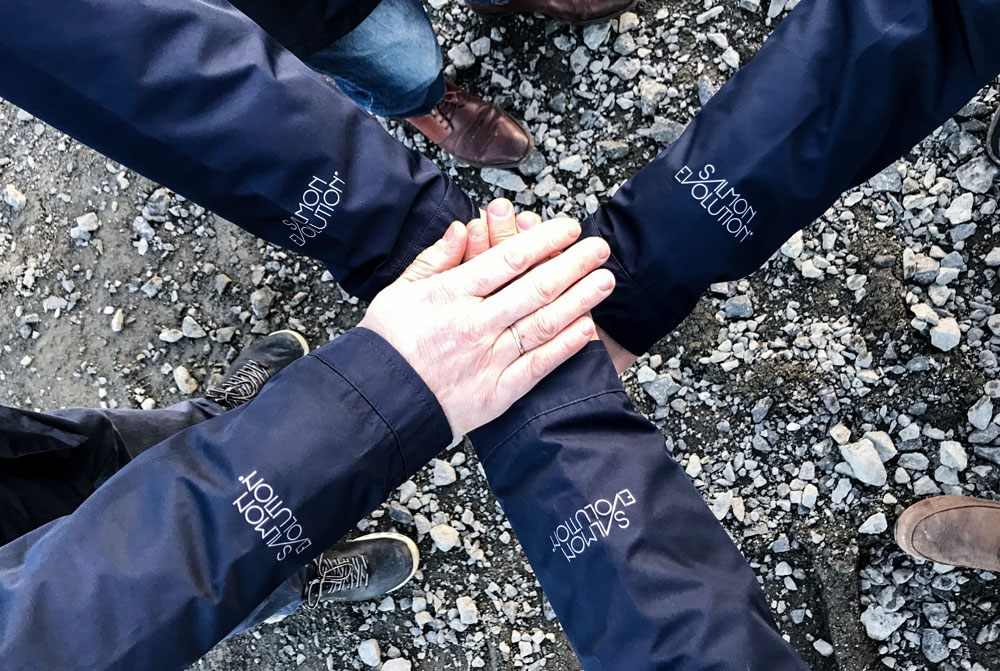 Company founded, first appointment, strategic partners chosen
The motivation for our founders has always been to establish something in their own part of Norway. This venture is set to create many new jobs directly, but its spin-offs will perhaps be even more important. 
During 2017, the first site investigations were conducted in collaboration with Åkerblå, a feasibility study was carried out in cooperation with Artec Aqua, and a letter of intent was secured from the local authority to purchase the land on Indre Harøy. 
As early as 2015, the Norwegian government had indicated that it should be possible to award free licences for onshore fish farms. We submitted our application to farm salmon on land at Indre Harøy in August 2017. 
The idea of developing a land-based fish farm at Indre Harøy on the west Norwegian coast came to Per Olav Mevold and Kristofer Reiten one day in the late autumn of 2016.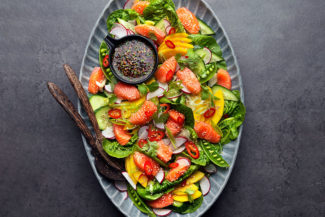 Become part of the salmon evolution yourself