Håkon Andrè Berg is taking over as CEO of Salmon Evolution. He was appointed the company's CFO in November 2019 and has been acting chief executive since March 2020.
With industrial and financial experience and expertise from many years of work in various industry companies, Berg has a background from leadership in strategy and business development processes.
He reports that his motivation for this assignment is at top, and that he is looking forward to contributing to its realisation.
"The combination of being the first to construct a full-scale industrial venture of this size in Norway and my passion for and experience with the seafood sector is my biggest driver, and underpins my personal enthusiasm," Berg says.
Throughflow technology combined with recycling will allow Salmon Evolution to optimise production and thereby reduce the biological risk.
"I have faith in the project, given the challenges we're overcoming with such aspects as lice and illness as well as the environment – particularly in relation to sludge treatment," Berge comments.
"Controlled production on land also opens new circular opportunities, which will in turn generate technological development, jobs and recycling of resources."
Deep fjord waters immediately off the Indre Harøy site in western Norway create the basis for aquaculture on land and will ensure good fish welfare. The clamour of construction work makes it abundantly clear that installation of the fish farm is now under way.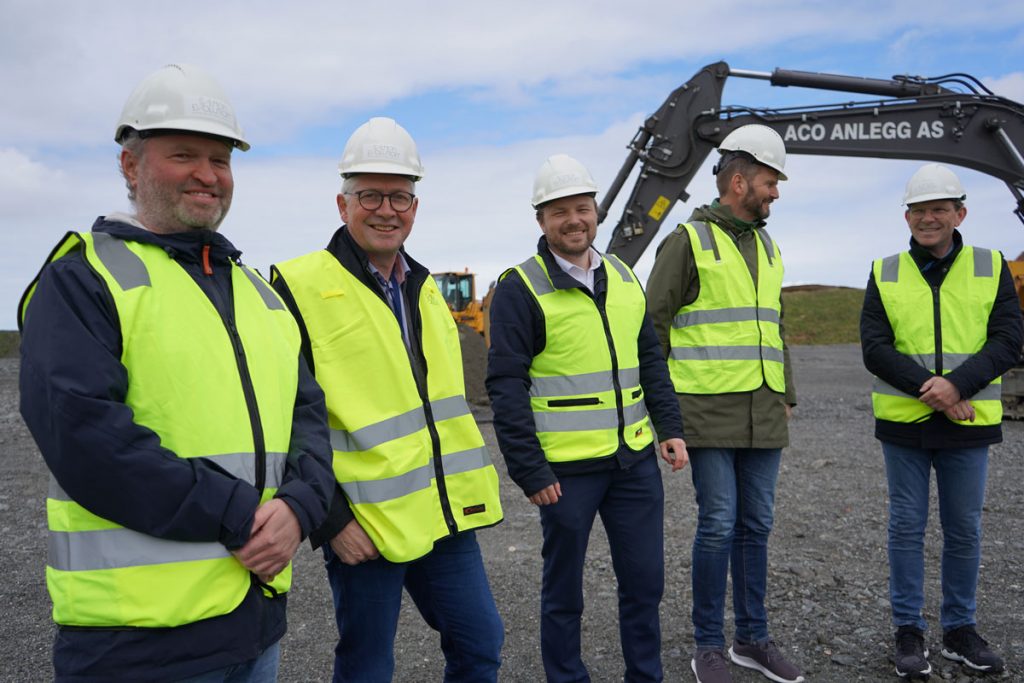 The board.

From left: Glen Bradley, Kristofer Reiten, Tore Tønseth, Peder Stette and Frode Kjølås.

Photo: Doxacom
Salmon Evolution chair Tore A Tønseth is pleased by what he is witnessing, and expresses a strong commitment to one of the world's large land-based fish farming projects.
"We're in the realisation phase and at the start of the first construction stage, and we're very satisfied to have put in place a strong team and solid financial experience with Berg in the lead," he says. "We're well equipped now, and will be further expanding the organisation as required."
For more information, contact:
Håkon A. Berg
CEO
+47 411 92 257
Tore Tønseth
Chair, Salmon Evolution AS
+47 958 06 277