We are thrilled to share a significant achievement in our journey towards responsible and sustainable salmon production. Our state-of-the-art land-based facility has proudly earned the Aquaculture Stewardship Council (ASC) certification, less than a year after our first harvest.
Why ASC Certification Matters
The ASC is globally renowned for its stringent standards in responsible aquaculture. Our ASC certification reflects our dedication to sustainability, innovation, and the delivery of the highest-quality salmon while prioritizing environmental responsibility.
"Our ASC certification is a testament to the hard work and dedication of our team at Salmon Evolution. We are immensely proud of this achievement, which reaffirms our commitment to sustainability, innovation, and production of premium quality salmon," said Trond Håkon Schaug-Pettersen, CEO of Salmon Evolution.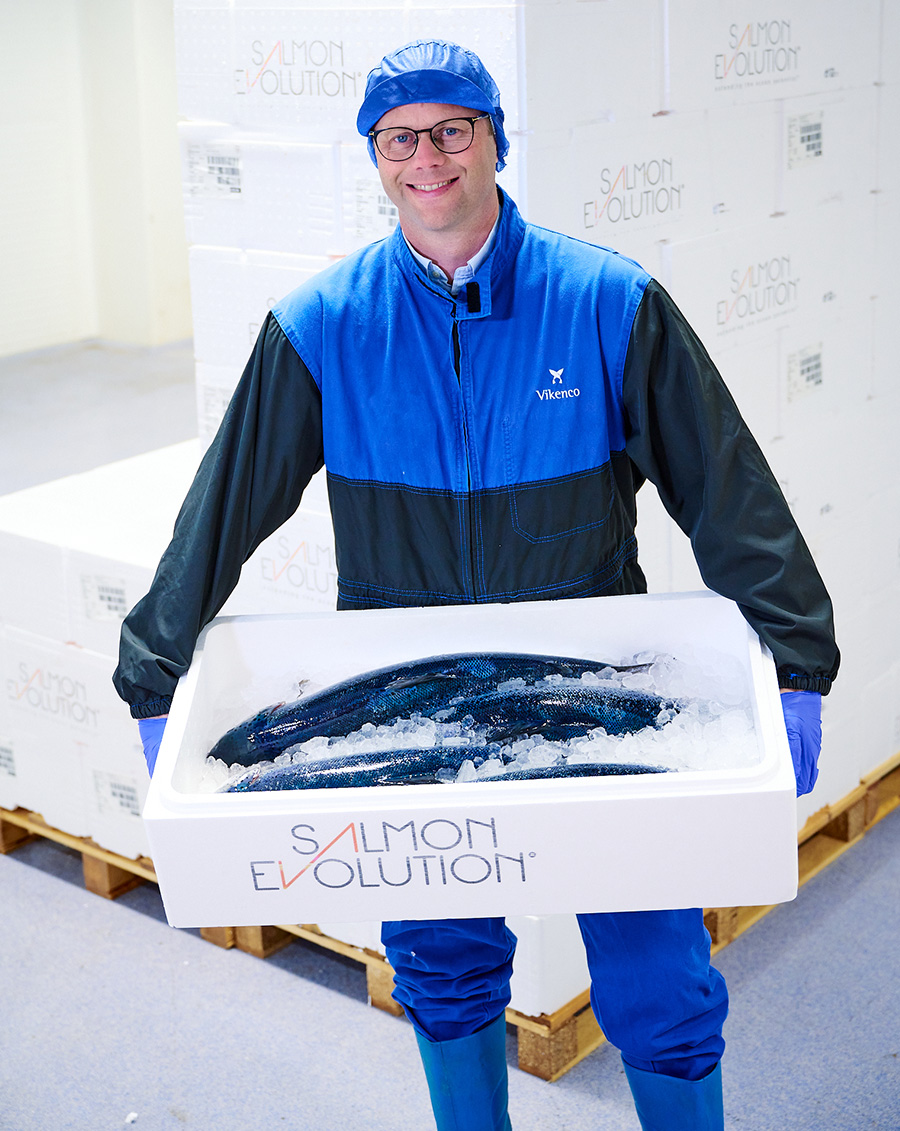 CCO in Salmon Evolution, Odd Frode Roaldsnes.
Customer Assurance
This certification is about more than just us; it's about our valued customers. It assures them that the salmon they enjoy from Salmon Evolution is produced with the highest standards of quality, traceability, and sustainability. It's a symbol of trust and quality they can rely on.
"Our ASC certification opens new doors and opportunities for us to better serve our customers. It's a testament to our commitment to delivering high-quality salmon that meets and exceeds their expectations while upholding our environmental responsibility." – CCO Odd Frode Roaldsnes
Our Future Commitment
Our Quality Manager, Elinborg Olafsdottir, underscores her commitment to maintaining the highest standards at every step of the production process. ASC certification assures consumers of responsibly sourced and environmentally friendly salmon.
Receiving ASC certification is just the beginning. We're dedicated to ongoing improvement and innovation in aquaculture practices, ensuring our salmon exceeds the highest standards of quality and sustainability.
Be the first to know
Join our mailing list to receive the latest news from Salmon Evolution.