25-27 April 2023 a team from Salmon Evolution will be represented at the Seafood Expo Global show in Barcelona. We are looking forward to meeting new and existing customers face-to-face in the sunshine city. 
A unique opportunity to taste our salmon
This year we are bringing with us two experienced sushi chefs to Barcelona to give you a first-hand taste of our land based salmon.
We will be hosting a sushi lunch Tuesday and Wednesday from 13:00-14:00, and hope that many salmon lovers will find their way to our booth to taste our delicious salmon.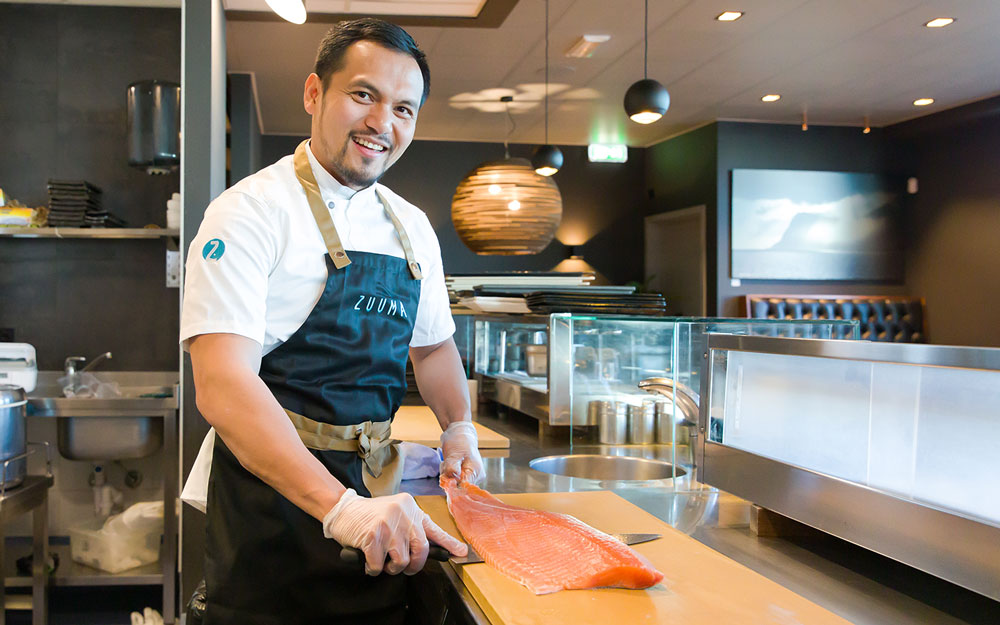 Vincent Aleria Caballes, Award-winning sushi chef, Head chef, Zuuma
Are you coming to the Seafood Expo Global show?
Our dedicated team is ready to meet you and talk about how we take the best preconditions the sea can offer to farm salmon on land, and how we put our heart and soul into providing safe and healthy seafood.
Please make an appointment with your contact person from Salmon Evolution if you are planning to attend the event. Are you a new potential supplier or customer?
Please contact us and make an appointment by sending an email to sales@salmone.no