Cutting the turf for the first construction stage at the Indre Harøy farm was celebrated in May 2020. Just 20 months later, we can mark the passing of a new milestone – we have brought the ocean ashore.
Five million litres of crystal-clear seawater flowed on 14 January 2022 from a depth of 95 metres into the test tank. Taken from the open sea off Hustadvika, this inflow had a temperature of 8°C.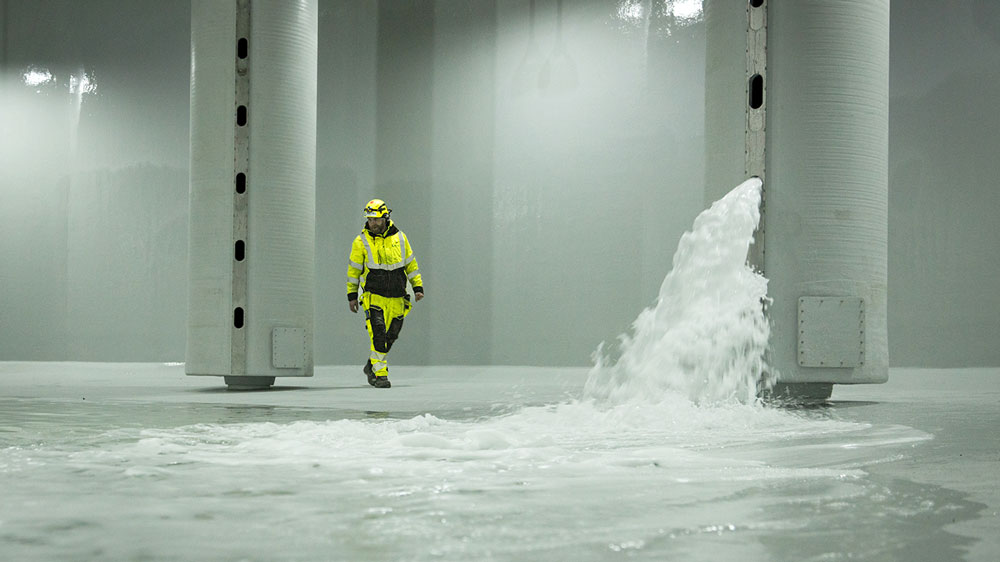 Testing and readying for production
We are now in full swing with testing and readying for production startup before the first smolts arrive in a wellboat from our Kraft Laks facility in Volda, a short sea journey away.
"This is outstanding – almost absurd," comments project vice president Kamilla M Holo. "It's a fantastic journey to be involved in." She and the rest of our team have worked purposefully, early and late, since construction began.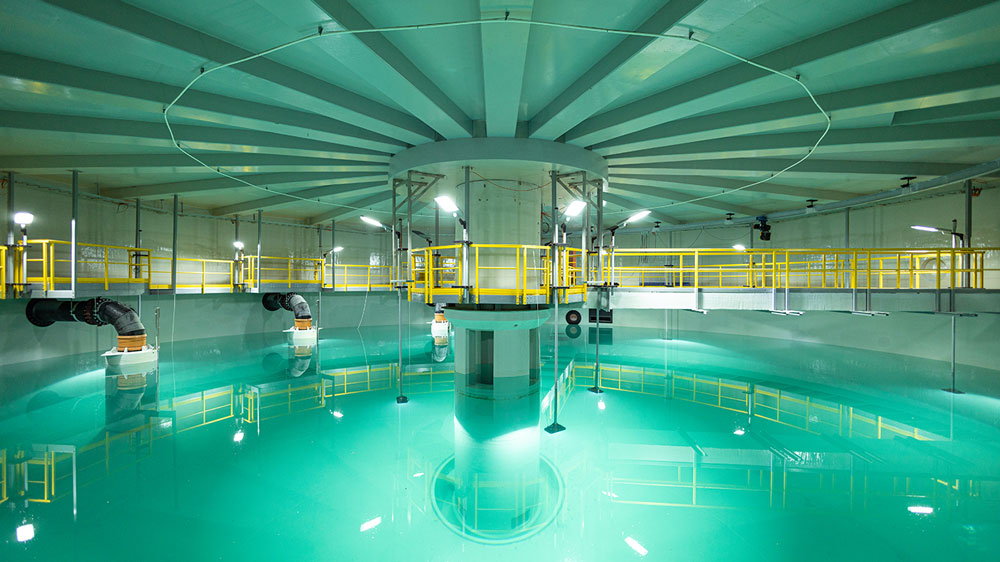 "Our great strength is the motivation and drive generated when you're creating something together," says Holo, who expresses both pleasure and pride.
"Together with our suppliers, and a workforce of up to 250 people at the construction site, we're in the process of writing history."